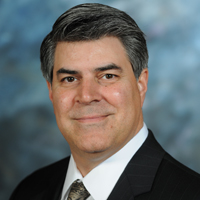 Keith Pellerin
Vice President of Product Management & Innovation
Aflac
Keith Pellerin is vice president of Product Management & Innovation at Aflac responsible for product strategy and driving product revenue and market performance across all Aflac channels and segments. Keith has twenty-seven years of experience in the financial and insurance industries. He most recently served as senior vice president and business controls executive for home loans and legacy asset servicing for Bank of America. During his career at Bank of America he held the following leadership positions with the Insurance Group: senior vice president and consumer insurance products executive, senior vice president and risk management executive, chief financial officer and national compliance officer. In these capacities, Keith helped grow revenue 40 fold through the innovation, design and delivery of new products in both the Life/Health arena as well as in Property & Casualty lines. Keith has also led business development teams in Asia and Europe. He began his career as an agency operations manager for The Equitable, worked in the field as an agent for Prudential Insurance Company and was in Operations, Finance, Claims and Special Investigations with Allstate.

Daniel Williams
Editor-in-Chief
Senior Market Advisor
Daniel Williams, Editor-in-Chief of Senior Market Advisor magazine, is an award-winning journalist and business editor with extensive experience in print, online and trade shows. Prior to joining Senior Market Advisor, Daniel was editor of Real Estate Southern California magazine and West Coast South Bureau Chief of GlobeSt.com, both are divisions of Real Estate Media. Previously, he covered the commercial real estate beat for the Orange County Business Journal. While there, he received a certificate of merit from SABEW (the Society of American Business Editors and Writers Inc.) for a story on "OCs Cash Economy." A native of the Deep South, Daniel relocated from Los Angeles to Denver with his wife and daughter and can be reached at dwilliams@sbmedia.com.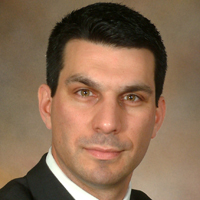 Tom Henske
Founder
Henske Advisors
Tom Henske, ChFC, CLU, CLTC, CFS, CFP, CTS, is the founder of Henske Advisors, which was acquired by National Financial Partners. He is now one of seven partners nationwide for Lenox Advisors, a wholly owned subsidiary of NFP, and lives in Westport, Ct. His focus in financial planning is asset and risk management and raising money-smart kids. He recently wrote a book entitled, "From Me to We," in which he details the practice management success of Lenox. He is a 12-year member of the Million Dollar Round Table (MDRT) and has two Court of the Table qualifications.