The Benefits of Cross-Selling Voluntary Insurance
Date: Wednesday, July 16, 2014
Time: 2pm ET | 11am PT
Cost: Complimentary
Brokers who offer voluntary benefits are 29% more likely to grow their saleswhile 75% of brokers not offering voluntary are more likely to decrease their client base.
Join the webcast and learn more about:
How Voluntary Benefits can help you grow your business
Solving critical HR problems for your clients
Innovative ways to increase client retention
How other brokers are seeing extraordinary results by ramping up their voluntary benefits
Attend this webcast and learn from Bob Farris, CEO of the Ralph C. Wilson Agency and Nelson Griswold, President of Bottom Line Solutions as they share first-hand experience on how voluntary benefits can be used as a strategic, consultative-selling tool.
Register Now!
Featured Speakers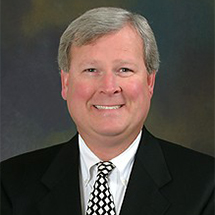 Bob Farris
CEO
Ralph C. Wilson Agency
Robert Farris had been involved in the insurance business for several years before becoming owner of the Ralph C. Wilson Agency. Mr. Farris is fully licensed to sell Securities, Property & Casualty, and Life & Health Insurance. He is also a licensed insurance counselor. In addition, Mr. Farris has earned a Bachelor's Degree in Business Administration and has completed graduate work toward an MBA. In 1993, Mr. Farris joined the agency as Executive Vice President. In 1995, Mr. Farris became the Chief Operating Officer and owner of the Ralph C. Wilson Agency.
Over the years, he has received many industry awards, including being named a member of the Million Dollar Round Table and Leading Producer Round Table. He was also the recipient of the National Sales Achievement Award, the Health Insurance Quality Award and the National Quality Award. You will find him listed in the publication Who's Who of Rising Young Americans. Throughout the years, Mr. Farris has served on several of the insurance companies advisory councils, and received numerous awards for his many achievements and contributions.
Nelson Griswold
President
Bottom Line Solutions
Nelson Griswold is one of the industry's top agency growth consultants and works with benefits firms across the U.S. He has been called "an authority on voluntary benefits and consultative selling" by Employee Benefit Adviser magazine and "a well-recognized industry thought leader" by Ron Leopold of MetLife.
He is the author of the industry bestseller, DO or DIE: Reinventing Your Benefits Agency for Post-Reform Success, which outlines a new agency business model to help benefits firm survive & grow in the face of healthcare reform. Nelson recently was honored by the Voluntary Benefits Association with their prestigious 2013 Industry Leadership Award, for his "professional accomplishments that drive the voluntary benefits industry forward."
He is a Contributing Editor and writes a monthly column on agency growth strategies for Employee Benefit Adviser magazine and also writes for other leading industry publications. An in-demand speaker and keynote presenter, he serves on the boards of both the Workplace Benefits Association and the Voluntary Benefits Association.
He and his wife Elizabeth live in Nashville.